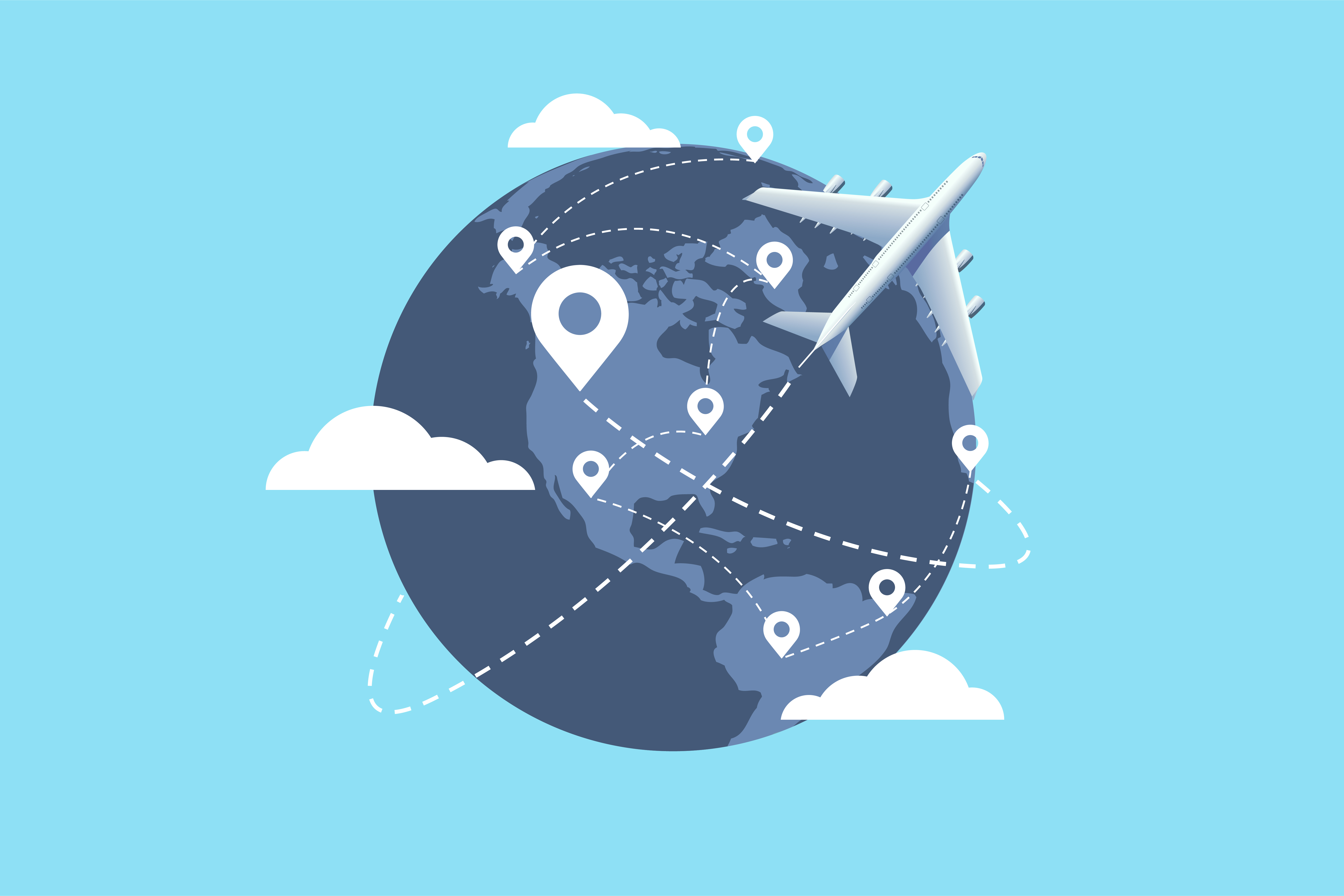 Airlines including JetBlue, Ryanair and Air Canada are set to increase schedules and launch seasonal services for Winter 2022/2023. The new offerings will provide greater connectivity over the winter months to several countries from airports around the UK, including London Gatwick and Heathrow, Liverpool, Manchester, Liverpool and Newcastle.
JetBlue 
JetBlue are increasing schedules between London and New York, including other transatlantic expansions.
A second daily flight beginning on 29th October between New York-JFK and London-Gatwick will be added to their schedule, supplementing its current flight between the airports as well as their New York-JFK and Heathrow flight.
Also launching, are London flights from both Gatwick and Heathrow to Boston-Logan. From the 4th August, passengers will be able to fly to this destination from Gatwick airport, with Heathrow following suit on 20th September.
Ryanair
Thirteen new routes across nineteen UK airports will be added to the Winter 2022/2023 schedule, including routes to Barcelona, Turin, Rome, Grenoble, Verona and Cork. Two weekly Barcelona flights from Newcastle offer and new addition of the once-weekly flight from Manchester to Turin offers additional connectivity to both countries, including the new Turin base connecting business travellers both domestically and internationally to thirteen countries across Europe, North Africa and the Middle East.
Other new winter routes include Liverpool – Rome four times a week, Edinburgh – Grenoble and Verona with finally Newcastle to Cork being added to the schedule.
Air Canada
If Government approved, Air Canada will launch a seasonal service between London Heathrow and Mumbai from 29th October. The winter route will operate into the spring of 2023 using the Boeing 787 Dreamliner aircraft which features three cabins and classes, including lie-flat beds in Signature Class, Premium Economy and Economy Class – a real treat for any business traveller!
If you would like to know more about these services or would just like to speak to one of the teams regarding your business travel activity – get in touch we'd love to hear from you!
T: 0330 004 0520
Or contact us via our Webchat facility
*Information on Airline Schedules is taken from Ryanair, Travel Mole and Business Travel Magazine as of 22nd June 2022.